BDI was commissioned in 2018 to develop a program, the Agri-food Factory of the Future, over 3 years aimed at accentuating the modernization of the agri-food industrial tool. This axis is part of the dynamic: innovate and produce well to help spread "the Brittany of good food".
Initiated by the Brittany Region in 2011, the AGRETIC program is managed by Bretagne Développement Innovation in collaboration with the Chambers of Agriculture of Brittany and the Valorial competitiveness cluster. This program promotes the emergence of projects between manufacturers of agriculture and agribusiness and providers of digital and electronic solutions in Brittany, which access new markets.
For the past 2 years, BDI-AGRETIC has been growing in power on the European side with a strong involvement in several networks:
BDI also co-leads the European project S3 Food, focused on digital innovation in the agrifood industry. It focuses on sensors and associated technologies.
Key Actions
13 September, 2022
SPACE 2022
Rennes
24 November, 2022
VETOTIC 2022
Ploufragan
14 March, 2023
CFIA 2023
Rennes
Services
A dedicated team of 2 people to identify digital needs in agriculture and agribusiness and facilitate your development:
Ensure the link to the devices for increasing the competence of your company such as experimental projects financed by the Brittany Region
Access to expertise through a detailed database and associated services and sectoral studies
Setting up projects, especially as part of European projects with foreign partners
Preparation of B2B meetings, notably through the EEN network
Link to foreign investors
Promotion of your know-how
Coordination of your presence at trade fairs with financial assistance from the Brittany Region, including international trade fairs and company delegations
And more specifically
Networking with the Breton innovation ecosystem: Chambers of Agriculture of Brittany – Valorial, Vegepolys, ID4Car, Images & Réseaux competitiveness clusters – Act Food Bretagne federation – Cap'Tronic – Federation of the 7 technopoles of Brittany – French Tech Rennes Saint-Malo and Brest+ networks – etc
Qualified meetings with major clients
Promotion of your technologies on the agricultural machinery, livestock and food industry markets: AGRETIC pavilion at SPACE; technology demonstrators at CFIA
Actions in progress
Publications
Projets européens
Rucaps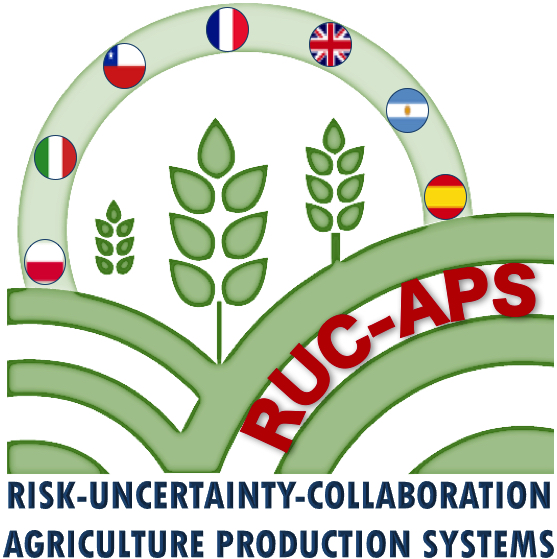 Based on the exchange of skills (researchers, economic development actors) and best practices between European regions, the Rucaps project (Risk and Uncertain Conditions for Agriculture Production Systems) aims to promote the development of projects at the crossroads of the agricultural and digital sectors.
Project duration: 4 years (Oct. 2016 – Oct. 2020)
Project countries: France, Italy, Spain, Poland, Great Britain, Chile, Argentina
Type of project: H2020 Pierre & Marie Curie – RISE (based on staff exchange)
S3 food

S3Food is a European project focused on digital innovation in the food industry. It brings together 13 partners and 3 associates, mainly clusters of the food sector or technology providers to accelerate and support the 4.0 transformation of the food industry. In particular, the deployment of "sensor" technologies connected to robots, machines, or directly on the production tool, allowing a more precise management and an improvement of the performance and productivity of companies.
Project duration: 3 years
8 countries represented: Hungary, Belgium, Spain, Greece, Denmark, Germany, Netherlands, France
Funding of up to €60,000 for SMEs that submit applications to the calls for projects.
More information on https://s3food.eu/
0
collaborative or experimental projects supported
0
M€ of project costs including 3.1 M€ of aid from the Brittany Region
0
agro-machineries, distributors and 88 Breton livestock equipment manufacturers