BRETAGNE SAILING VALLEY TOUR
Lorient Agglomération guided tour – Tour n°1
Discover the Bretagne Sailing Valley©
Presentation
After 15 years of conversion, the former submarine base in Lorient is today the first European technical offshore sailing base with a concentration of ultra-specialized nautical companies.
Named Lorient la Base, the former military site welcomes the main teams sailing in Ultim, Imoca, Figaro, Mini 6.50 … and concentrates all the know-how and the most advanced technologies in design and manufacturing of sailboats : electronic, naval architecture, shipyards, advanced sailmakers …
On their side, university platforms, technopoles and support structures work daily to facilitate the development and innovation of this powerful ecosystem.
Notice that in 2019, Lorient will reconnect to the mythical transat Lorient-Bermuda-Lorient that will make the heart of the sailing valley beat a little stronger !
Program
Discover the program of the Lorient Agglomération Tour
8:30 am 8:50 am

Departure from Lorient – Cité de la Voile Eric Tabarly

Guided tour of the offshore racing pole

Lorient La Base :

Lorient La base is an emblematic place, fully dedicated to offshore racing // Visit of infrastructure, companies, dry dock, course teams

08:50 am 09:35 am

Visit of Lorima, carbon mast builder :

Lorima is a world leader in the manufacture of carbon masts, with dual experience in racing and cruising. Based in Lorient, the company occupies a strategic position, as Lorient is the birthplace of offshore racing in France.

The Lorima carbon masts are custom-made in Lorient in an atypical building of the former submarine base.

09:40 am 10:25 am

Created in 1984, CDK Technologies has gradually become a reference in the manufacture of prototype parts and large, high-performance  composite racing boats. In 2014, it built the first trimaran in the Ultime class, MACIF 100.

10:30 am 11:00 am

freeze-dried food manufacturer :

Created in 2010, this company provides all the meals virtually of ocean race teams !

11:00 am 11:45 am

Visit of Avel Robotics, automated production of high performance carbon parts in series :

Avel Robotics (ex-Absolute Composites) is a company based in Lorient specializing in the manufacture of high performance carbon-fiber parts and foils for boating using automated draping, a technique first used in the production of high performance carbon parts in series, a technology coming from the aeronautics sector.

12:00 am 12:20 am

electronic equipment manufacturer :

For more than 30 years, NKE has been developing innovative navigation instruments and technologies. The products are designed to meet all levels of requirements and needs. Performance, reliability, user-friendliness and safety are the company's goals.

12:20 am 12:40 am

engineering firm in structural calculations :

Created in 1993, GSEA Design specializes in structural calculations to design and build reliable and innovative composite structures for the sailing sector. The company has been growing for over twenty years, designing masts, daggerboards, wings and foils for the largest racing yachts.

12:40 am 01:00 pm

marine coatings manufacturer :

Nautix is the leader in technical and innovative paint for racing yachts.

01:00 pm 02:30 pm

Offered lunch

Provided by Lorient Agglomération

03:00 pm

Drop off in Lorient – Cité de la Voile Eric Tabarly
Registration
This is a FREE guided tour !
Lorient Agglomération staff will take care of everything !
Your registration includes :
The ride by buses to get from Lorient to Vannes and from Vannes to Lorient
the visits
The lunch
Tour organizers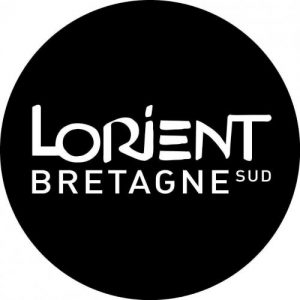 Visited & pitched companies
Practical informations
After your registration, within a month before the tour, you will received an email with all practical details.
Contact
For any question please contact